Weekly Ping Pong Observation 190: Catching up with G09c, the choice of straight board
Original by Shaobilin [Black Horse Ping Pong]
Black Horse Ping Pong
WeChat ID: darkhorse_pingpang
Function Introduction: Special editor and columnist for "Ping Pong World" equipment edition
Published on 2023-09-11 12:07 in Guangdong
Included in the collection #Ping Pong Observation 154
In this issue, Black Horse Jun chats with everyone about the small information behind the Japanese equipment sales rankings.
Catching up with G09c, the consistent Fastarc
The top ten sales rankings of inverted rubbers are as follows:
Rozena, T05, G-1, D05, Mark-V, Vega Europe, D09c, C-1, Glayzer, G09c
T05 and D05 have always been in a competitive relationship, indirectly indicating that they are not upgrades of each other. Of course, it cannot be denied that there are more star players using D05 than T05.
However, there is a key factor that many people may not have considered. The development of many Butterfly blades is actually for the purpose of selling rubbers. In other words, some new Butterfly blades may not be suitable for the Tenergy series and can only work well with the Dignics series.
Recently, Black Horse Jun had a similar experience with the flagship new product from Eureka, the Hellfire. It was quite difficult to play with the small yellow man (Innerforce Layer ZLC) initially, and the spin was only average. But when paired with Viscaria, it was a different story, with much better performance. It had enough speed and bite. It can be speculated that when Eureka was developing new rubbers, the main consideration was the compatibility with their own blade, and in Eureka's mainstream blades, the emphasis is on outer veneer. So, if you put the Hellfire on an inner veneer blade, it may not be suitable, but it will be much better on an outer veneer blade.
For example, when using Butterfly D09c, it seems a bit sluggish when paired with the small yellow man or the limited edition by Yoshimura, and it doesn't combine as well as it does with an outer veneer blade. One possible reason is that when D09c was designed, it was mainly based on outer veneer blades. Even if the compatibility with new inner veneer blades was considered, these blades like Timo Boll ALC and Super Zhang Jike are still similar to the outer veneer taste, being relatively stiff and supportive.
Similar to D09c, Glayzer 09c also needs to be paired with a blade with better support. If paired with a soft inner veneer blade, it will appear weaker. Black Horse Jun's evaluation of this rubber is average, not as cost-effective as Glazyer. However, the current consumption trend is "brand-oriented". Even if its actual performance is not outstanding, with the brand position of Butterfly and an acceptable price, recently, G09c's sales in Japan have caught up.
We are familiar with G-1 and C-1 from Nittaku. The feeling of bite is really good. This Fastarc series (G-1, S-1, C-1, P-1) has been popular for ten years. G-1 is suitable for both forehand and backhand, but it is not lightweight. C-1 is really stable on the backhand.
What about Vega Europe, ranked 5th? In China, some players feel that Vega Asia Red V is soft when used on the backhand, so they wouldn't consider using the even softer Vega Europe. This Vega series from Xiom was released in November 2009. At first, many people saw it as an affordable alternative to Tenergy. The control, bite, and speed of this Vega series are actually very good, and it still offers good cost-effectiveness. Although it may not have the same endurance as the Tenergy series, the combination of spin and speed is quite good. Otherwise, how could it be one of the best-selling rubber series in the world?
Straight boards, star effect, and single ply mainstream
The situation for Japanese players is very different from that in China. Firstly, there are still many amateur players who use single ply straight boards. So, among the top 10 sales of straight boards, four of them are single ply. The others are three player names.
1st place, Victas Swat
The Swat series has been popular in Japan for many years. On the one hand, TSP/Victas as a Japanese brand has a wide audience and relatively low prices. The 7-ply Swat, with its versatile playing style, is now highly endorsed by Ni Xia Lian, who is in great form. This November, Victas will also release a signature model blade for Ni Xia Lian.
2nd place, Viscaria; 5th place, Viscaria Super ALC.
Obviously, Zhang Jike's influence is still enduring.
3rd place, Fan Zhendong ALC; 8th place, Fan Zhendong Super ZLC.
It is clear that this is due to the influence of the world number one, Fan Zhendong.
It is worth noting that the above Butterfly blades are more suitable for two-wing looping playstyle. If it is a traditional straight board style with left push and right attack, or a pimple playstyle, it is better to consider Black Horse Jun's new version of Chongmingniao, which is available for pre-sale at a special price, with a thick and honest performance. (At the end, it finally reveals that this is a "advertorial".
)
(Special price for pre-sale) Upgraded version of Chongmingniao. Suitable for classic straight board and horizontal board playstyles with "pull and lift first, then flick or attack". Also meets the demand for "soft and firm" in pimple playstyles.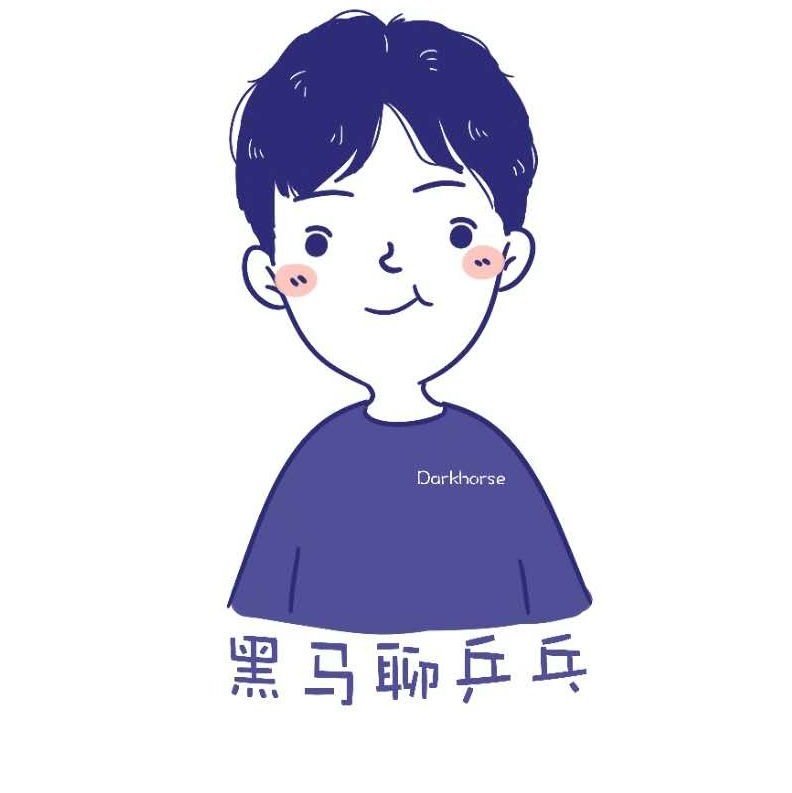 Black Horse Ping Pong Equipment Store
Purchase for 399
Copyright statement: All articles are original, and the copyright of the text belongs to "Black Horse Ping Pong" and the author. Plagiarism is not only shameless but may also result in legal consequences.
Got it
Scan with WeChat
Use Mini Program
Cancel Allow
Cancel Allow